Edward and Bette Brohel Museum Without Walls Dedication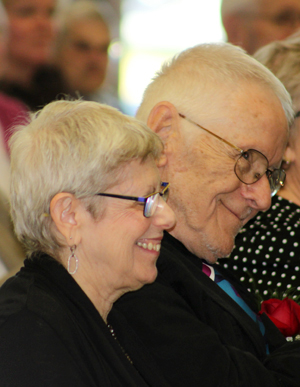 The faces of Ed and Bette Brohel lit up when the Museum Without Walls was named after them at a Sept. 17, 2013, dedication ceremony.
Friends, former colleagues, faculty and staff packed the lower lobby of Myers Fine Arts Building for the occasion, where Brohel's contemporaries hailed him as a visionary and a fearless advocate for the arts. Created by Ed during his tenure as the director of the Plattsburgh State Art Museum, the Museum Without Walls has changed the face of campus. Inspired by Andre Malraux, the network of art now placed in public spaces and offices throughout campus serves to "show, not tell" students about the value of art.
Multimedia
Memorable Quotes
"Ed never took the students and their support for granted. And throughout, Ed not only worked for the students but with the students to ensure that their money was spent wisely and that their experiences with the arts was valued. He cultivated a culture of support and trust, always working with students as colleagues in our academic community." – William D. Laundry H'05, vice president emeritus, Student Affairs
"It is true that the right person, at the right time, with a vision and time can build something significant. Ed Brohel was the right man, at the right time. He had a vision, and he dedicated 30 years to the establishment of an art museum on this campus. After all, all the major universities in this country had museums, and Plattsburgh should have one too." – Cecilia Esposito, director, Plattsburgh State Art Museum
"What I most admire is the consistent patience of Ed and Bette Brohel in educating people, like me, to understand and trust that art can be open to all without being harmed. The community itself becomes the protector of creativity." – Joan T. Burke
Edward and Bette Brohel Endowment
The Ed and Bette Brohel Museum Without Walls is among Plattsburgh's treasures. Honor the Brohels and strengthen the museum by making a gift today. Give online and select the "Edward and Bette Brohel Endowment" as your gift designation.
Event Photos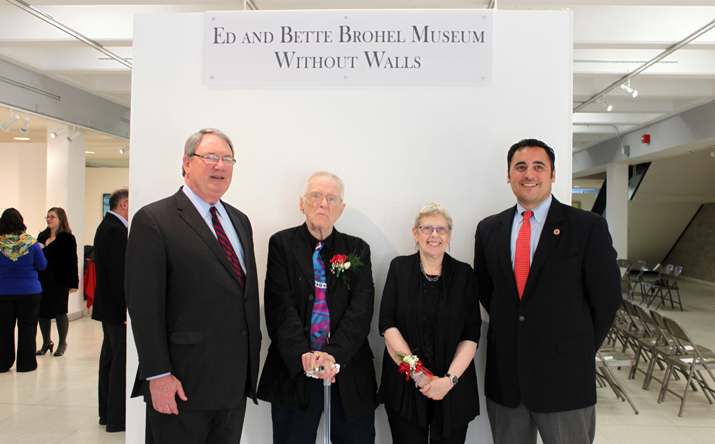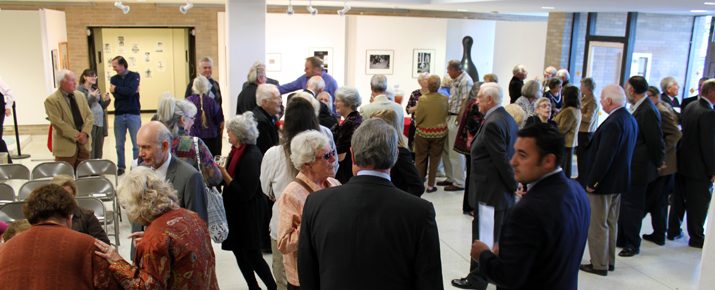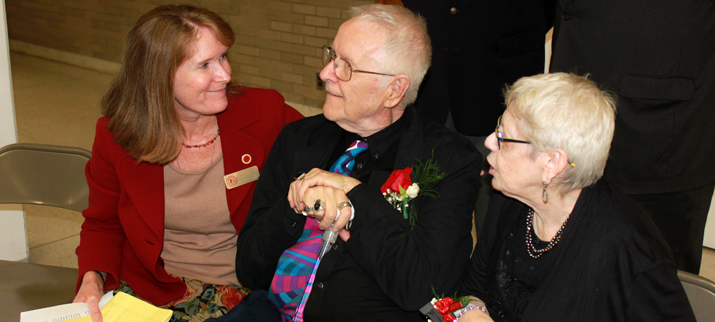 Video Extra: Dedication Ceremony
For more information about how to make a gift please contact:
Anne Whitmore Hansen
Vice President for Institutional Advancement
Executive Director Plattsburgh College Foundation
State University of New York College at Plattsburgh
101 Broad St., Hawkins Hall Room 107, Plattsburgh, NY 12901
Phone: (518) 564-2090
Toll-Free: (800) 964-1889
Fax: (518) 564-2089
Email: giving@plattsburgh.edu